A few years ago, the city of Keene built a large and sprawling new middle school complex off Maple Avenue, complete with parking lots, athletic fields, and an outdoor track. To make room for the new school, a large wooded area was cleared between Maple Avenue and the edge of Tenant Swamp. Though I understand the need for a new middle school, I'm never a fan of projects that destroy natural habitat and displace the living creatures within the area.
Following completion of the school, funds were raised to create an outdoor classroom in Tenant Swamp just behind the school grounds. Enough money was raised to build a small loop of boardwalk through a portion of the swamp, complete with benches for people to pause and enjoy the surroundings. The boardwalk sits about a foot above the swamp, allowing visitors to experience a part of the swamp without being knee-deep in muck.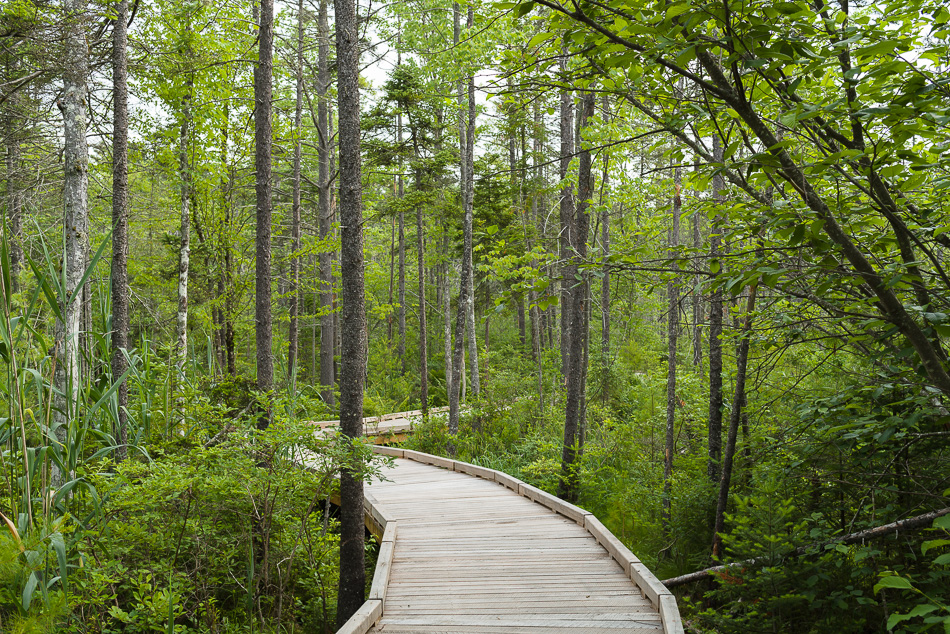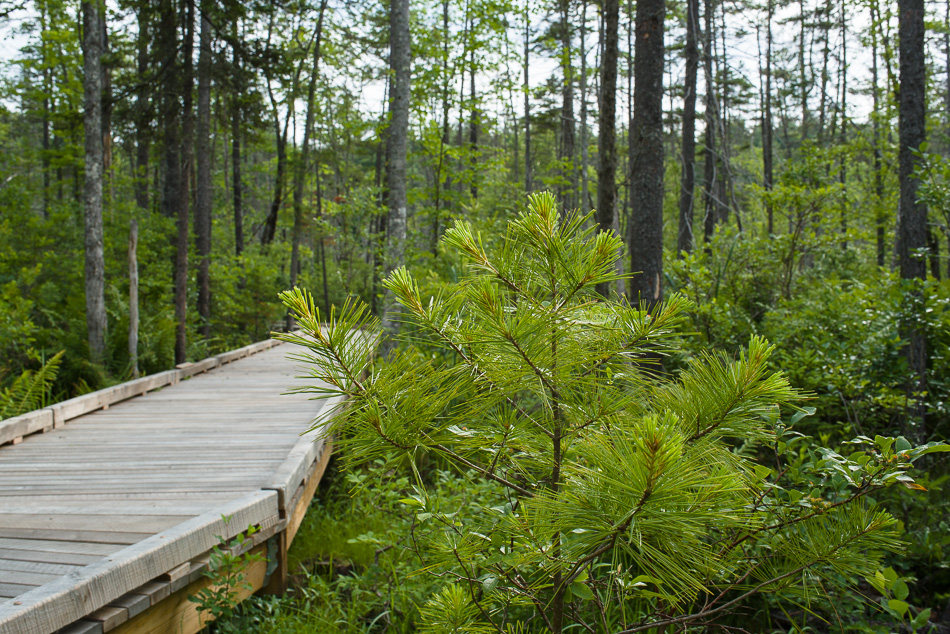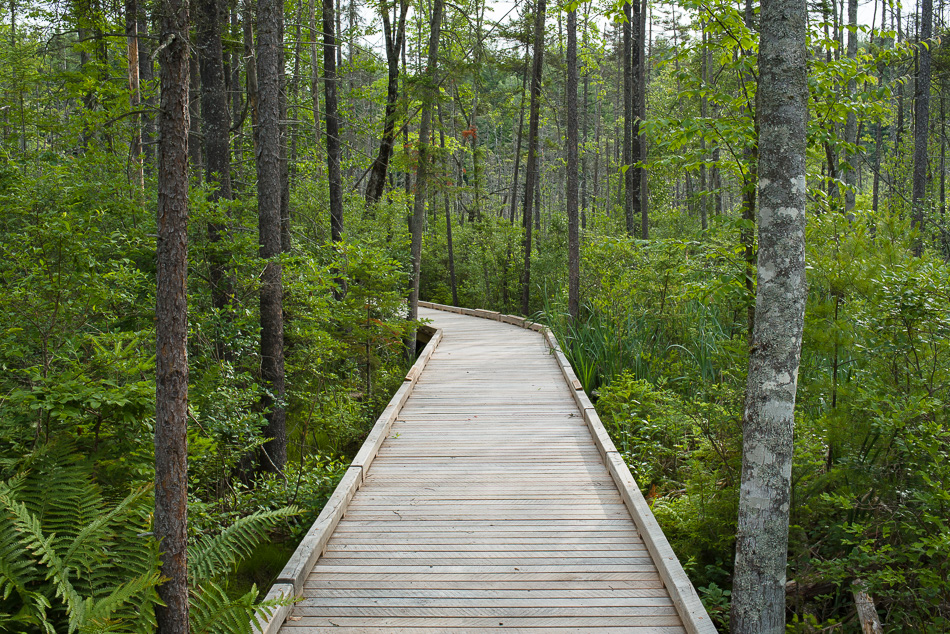 Normally, I'm not a fan of such invasive work within a fragile ecosystem like the swamp. However, in this case I think the result is ultimately a good thing. It's obvious that care was taken to minimize the impact on the swamp when the boardwalk was constructed. Because it also serves as an outdoor classroom, students will have an opportunity to study the incredible biodiversity of the swamp up close, without requiring any special gear to do so. The boardwalk is also open to the community, and is wheelchair-accessible — this allows people who would normally avoid swampy areas to visit the swamp and develop an appreciation of everything it has to offer.
I was astounded by the incredibly variety of plants that I saw after just one walk of the relatively short loop. One could spend hours on the loop and still not be able to take it all in.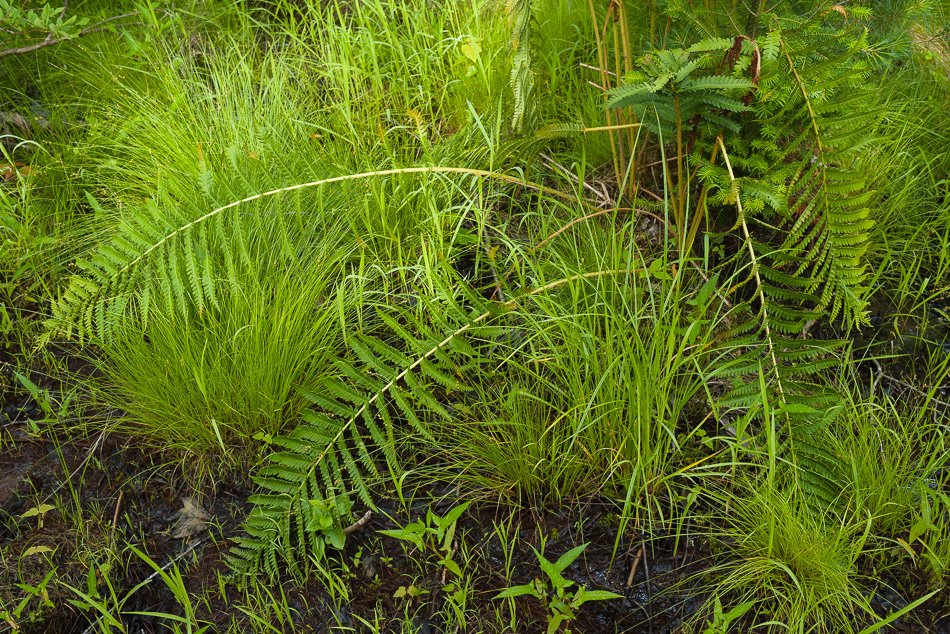 The boardwalks make it very easy to explore the swamp, and I was surprised at how insect-free it was considering that I was there shortly after sunrise.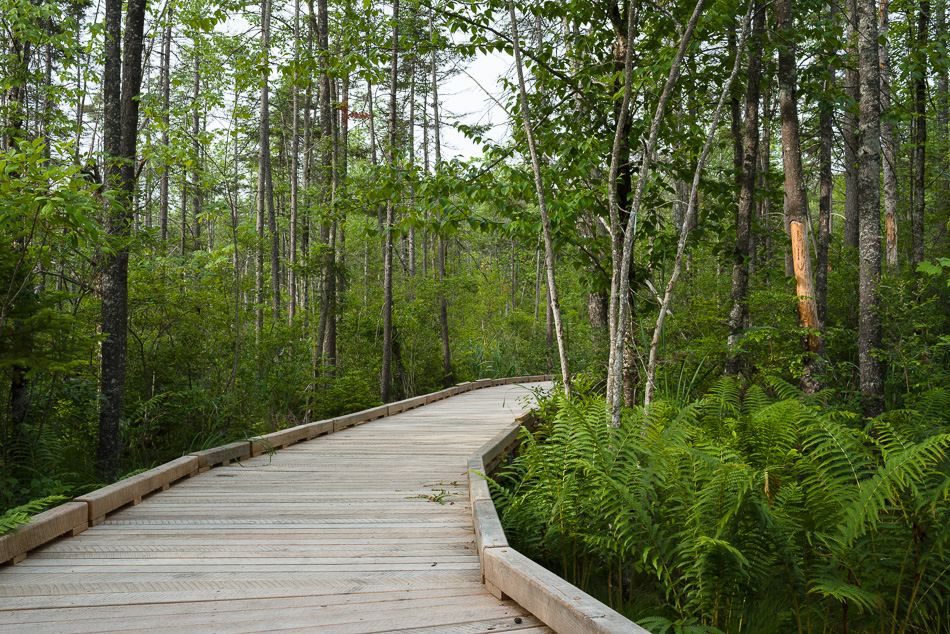 There are several platforms with benches throughout the boardwalk, making ideal places for photographers and birders to stop and see what kind of birds appear around them. On this visit, I encountered a pair of woodpeckers drilling their way into some of the trees near the boardwalk.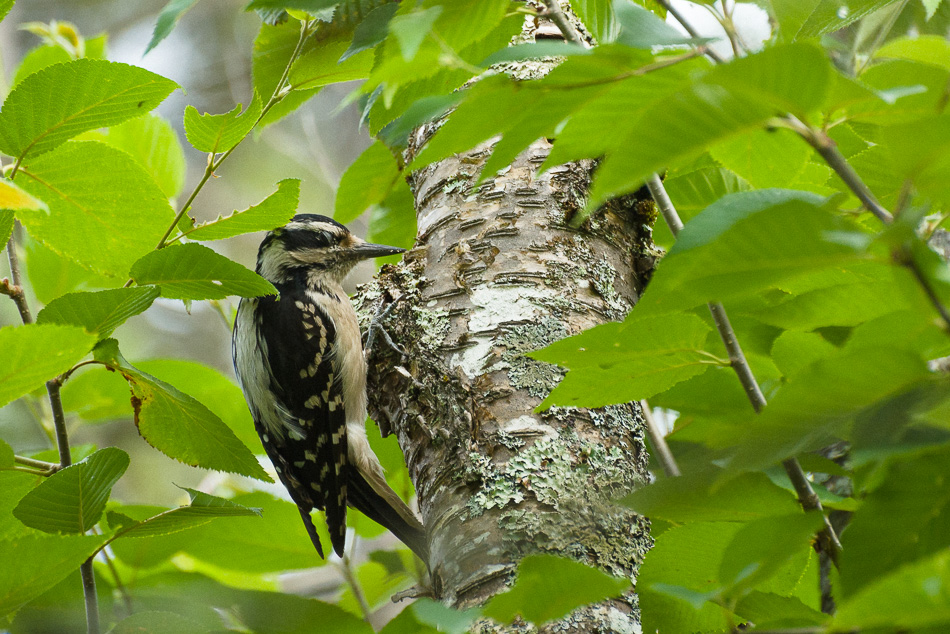 If you live in the Keene area, Tenant Swamp is worth a visit. Enter the Keene Middle School complex from the entrance near the Route 12 overpass and park behind the school near the outdoor track. From there, look for a concessions stand building to the left of the track, and walk around the left side of that building. Once you pass the building on the left, you will see the beginning of the trail that loops its way down into the swamp and its boardwalk complex. Enjoy!