This afternoon, I had another chance to take a boat ride on the Connecticut River near Brattleboro, VT. We started by floating upriver to where the bald eagle nest is, but we only saw the adult flying around off in the distance, and the juvenile eagle remained hidden below the rim of the large nest. We went a little ways past the nest and then turned around, but the eagles were still not visible at the nest.
Not too long after the second eagle nest encounter, we saw a great blue heron hunting patiently along the shore. While I reached for a longer lens, the bird took flight and disappeared. We quickly relocated the bird along the shore just around a slight bend in the river, and it continued to take flight for short burst staying just downriver from the boat until it finally gave up and streaked across the river in front of us.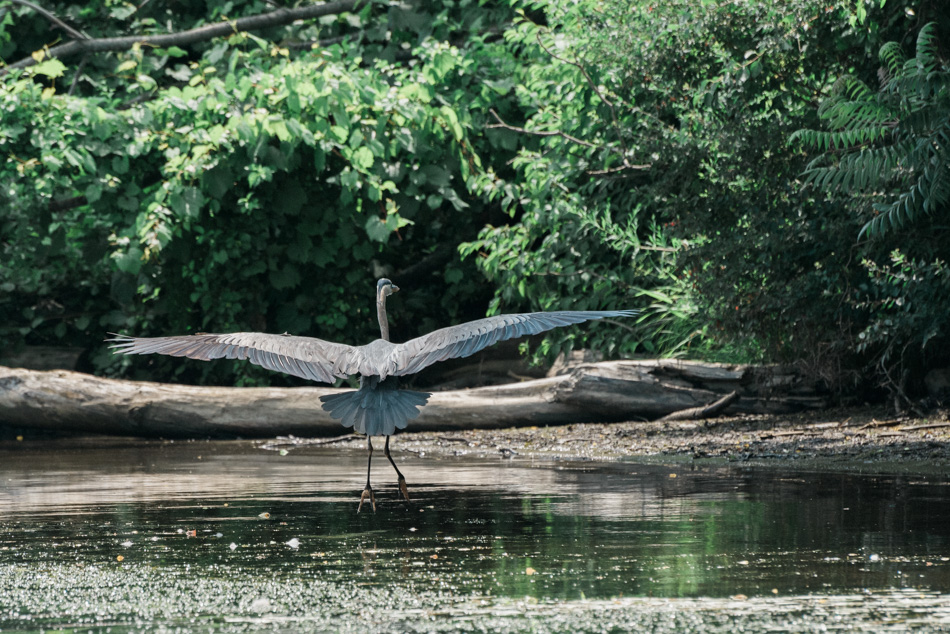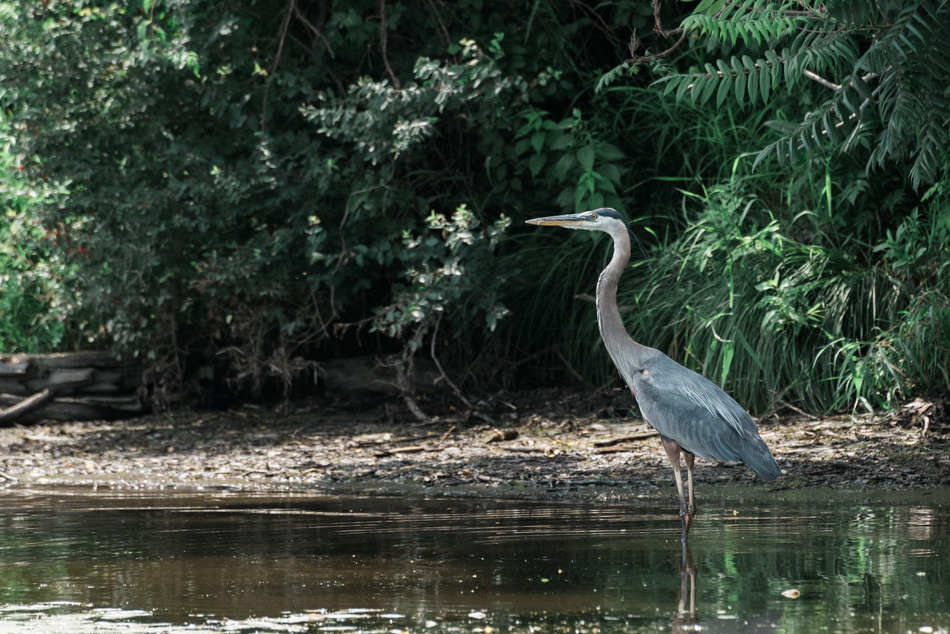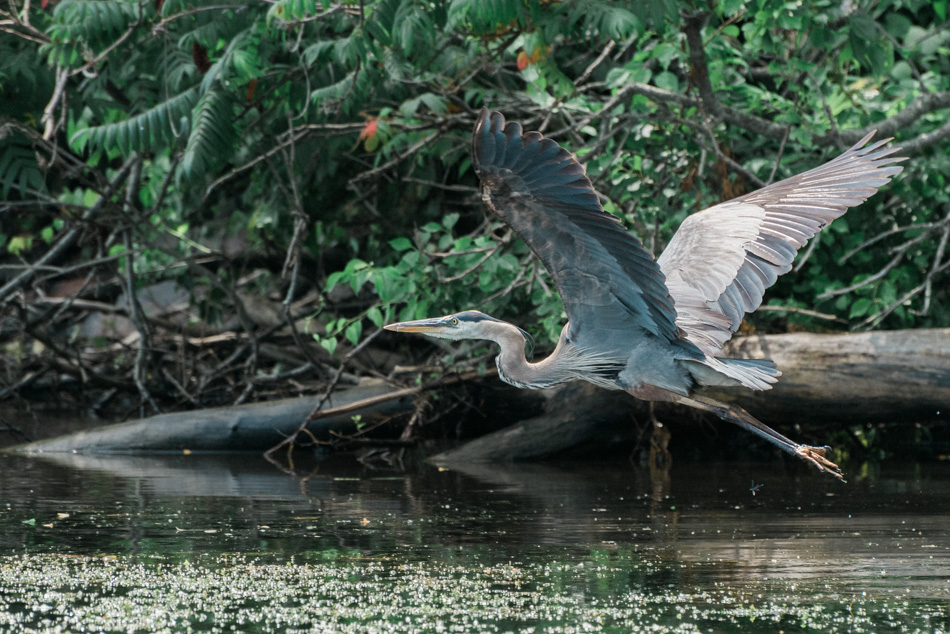 This proved to be the first of many different encounters with great blue herons as we worked downriver. All in all, we saw about four or five different herons during out trip, with many of them taking flight near the boat. It was amazing to see such a large bird effortlessly take flight in front of our boat.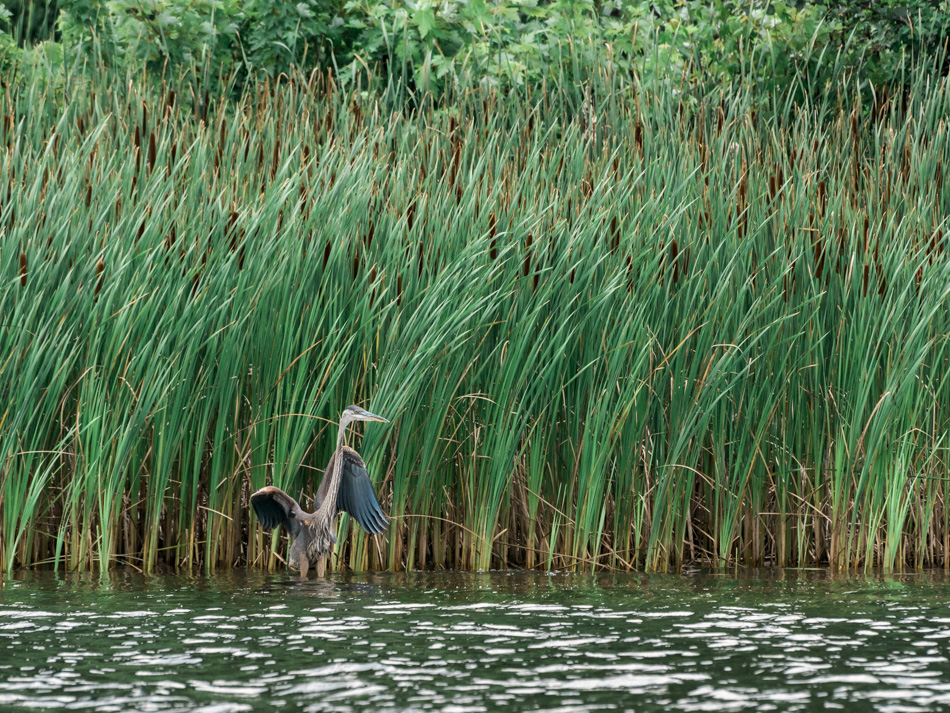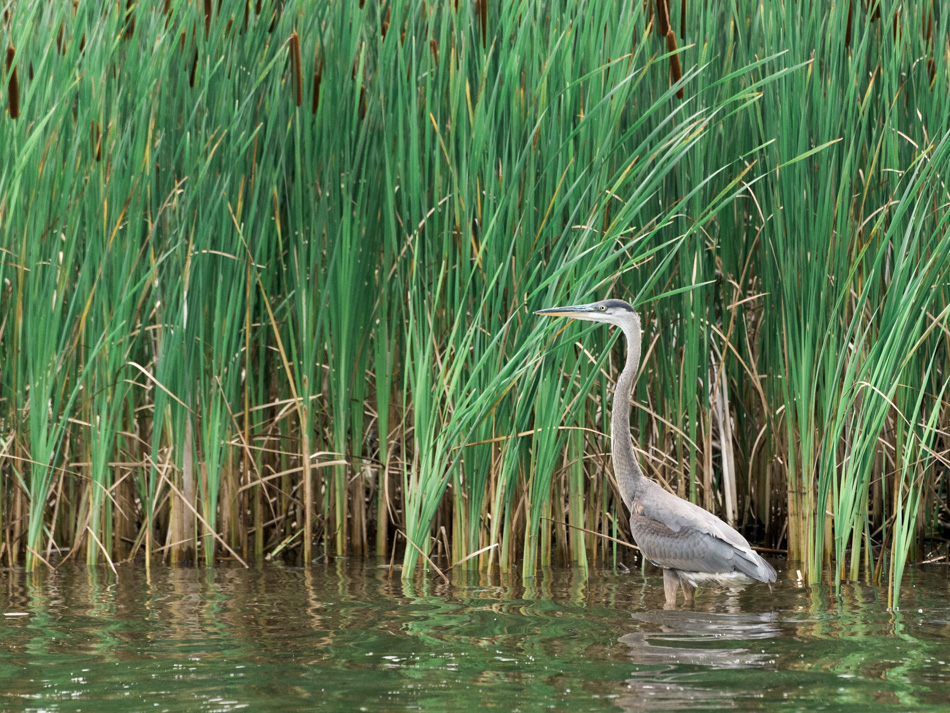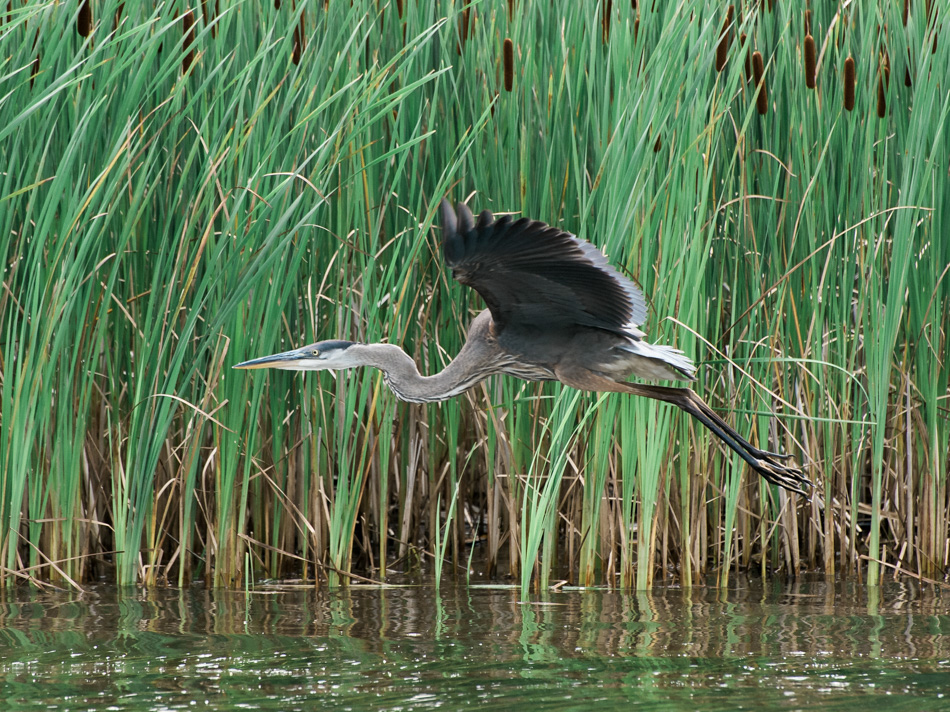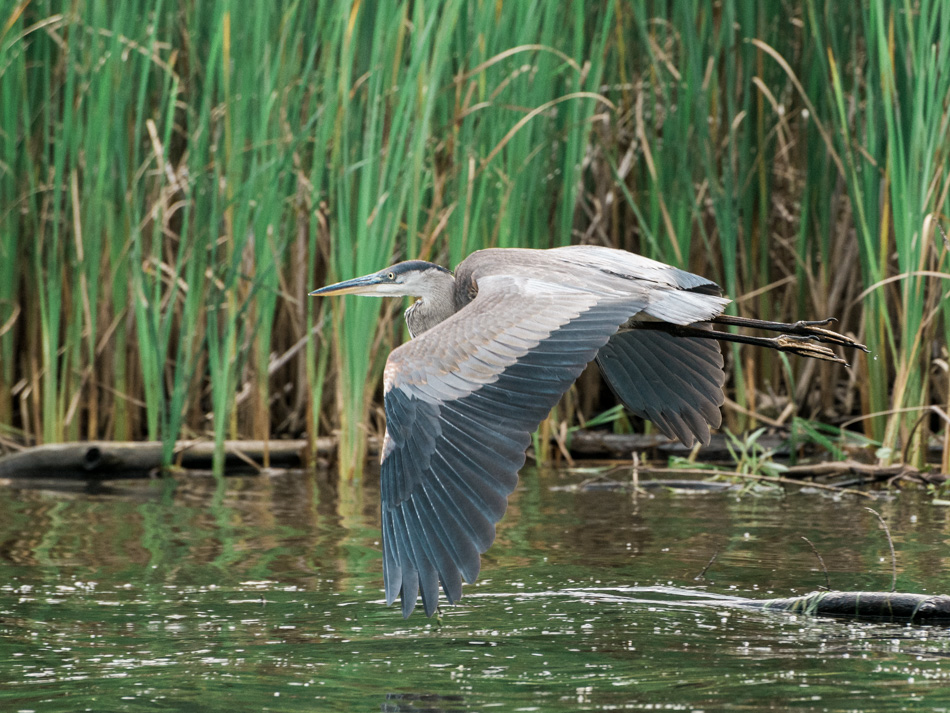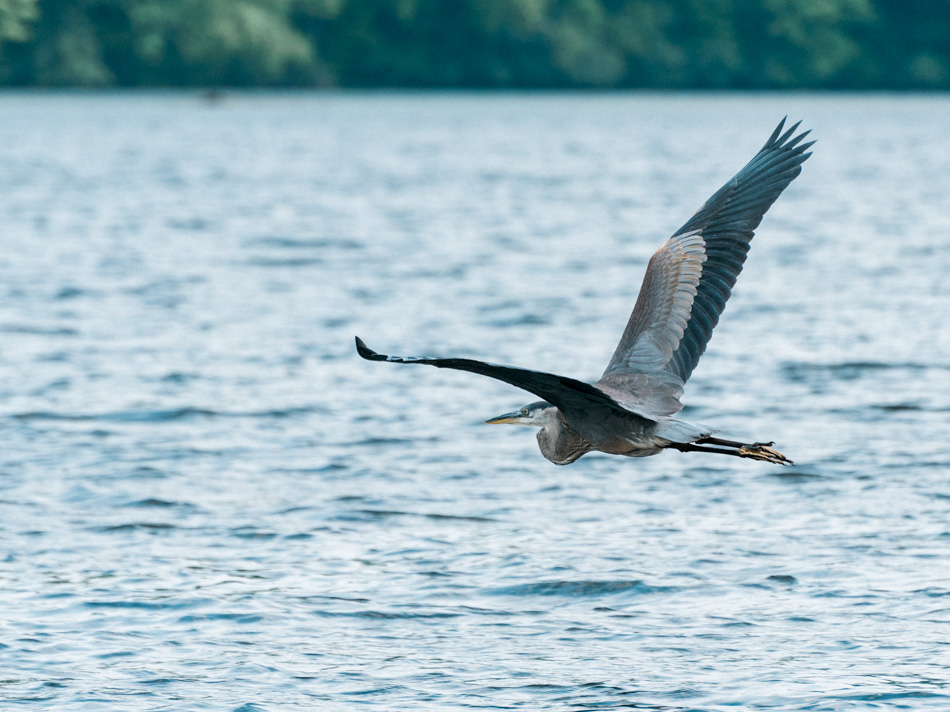 The herons were so numerous that we even found one resting in a tree near the river as we worked our way back upriver towards the marina.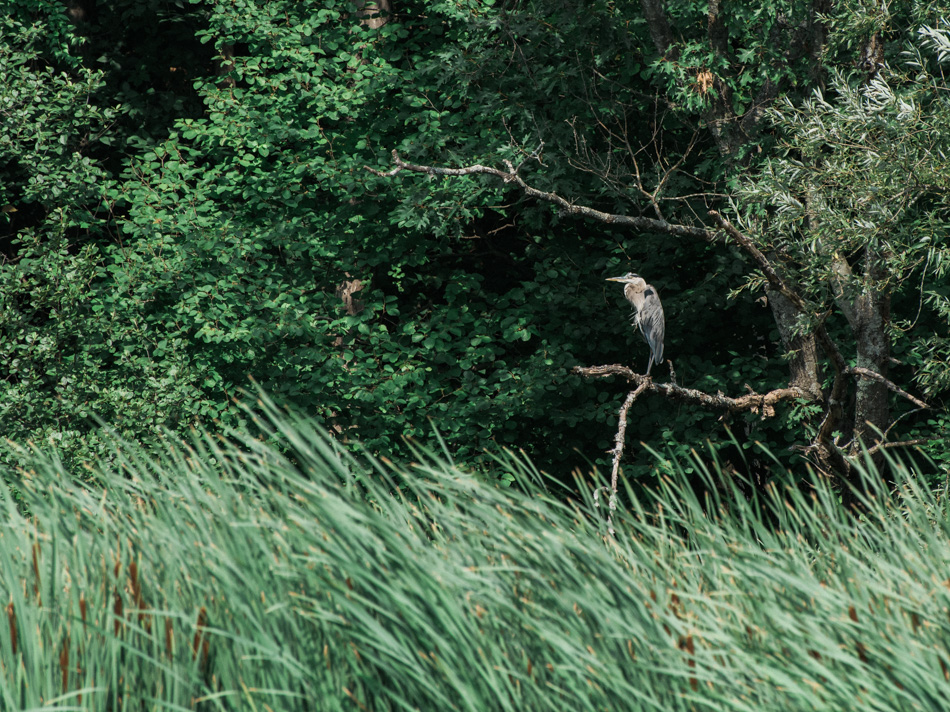 Thanks again to my friends Stella and Bob for another wonderful boat ride on the Connecticut River. I truly appreciate the opportunity.