This morning at dawn, I visited Shadow Lake in the western part of Keene, NH. More small pond than lake, Shadow Lake is a ten acre nature preserve next to the Black Brook that features a small pond, stream, and forest. Despite its small size, it is a perfect location for watching birds and other wildlife.
When I first arrived, I noticed two birds that I mentally labelled "ducks" swimming on the pond. They were some distance away, and even with a long telephoto on my camera it was still difficult to identify them in the field. A later inspection on my computer revealed that these were hooded mergansers, probably young females. They flew off rather quickly upon discovering my presence.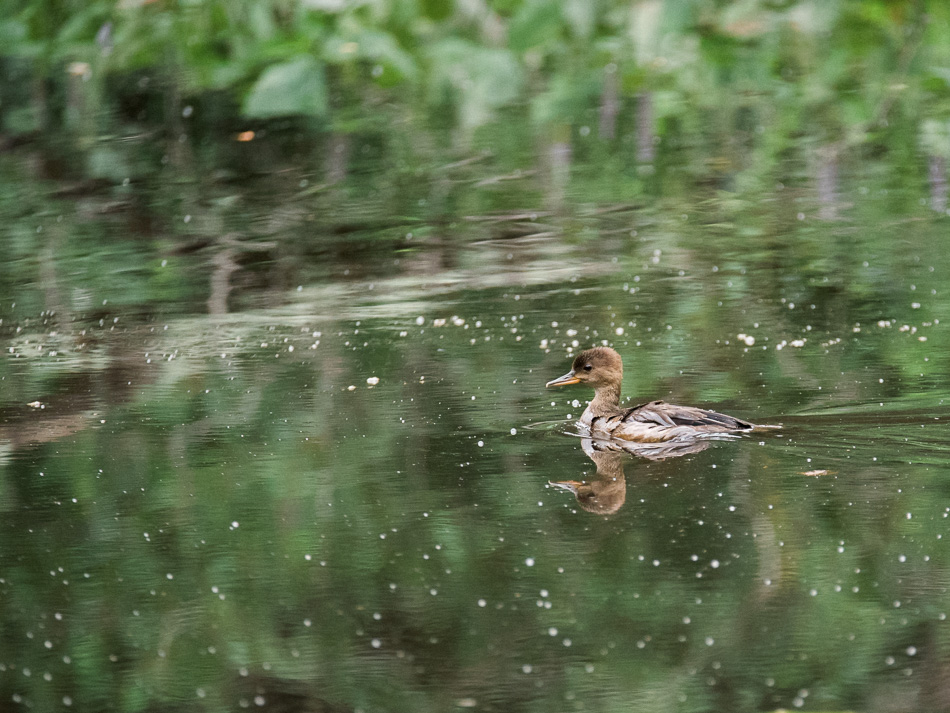 One key feature of Shadow Lake is its trees, both living and dead. The dead trees are especially interesting with their gnarly trunks and woodpecker holes. Many of the living trees stretch out over the edges of the pond, shading it surface with a canopy of green leaves.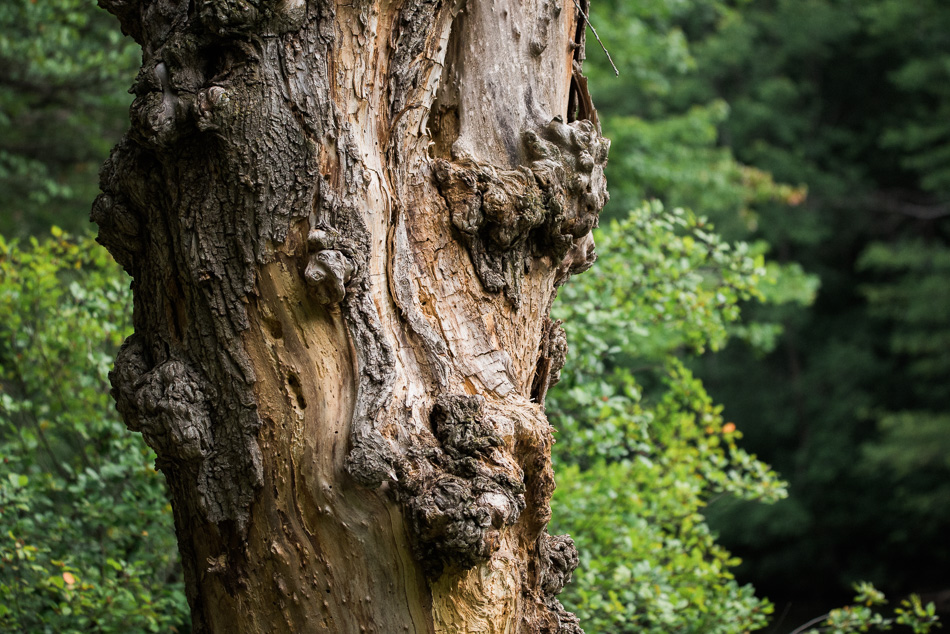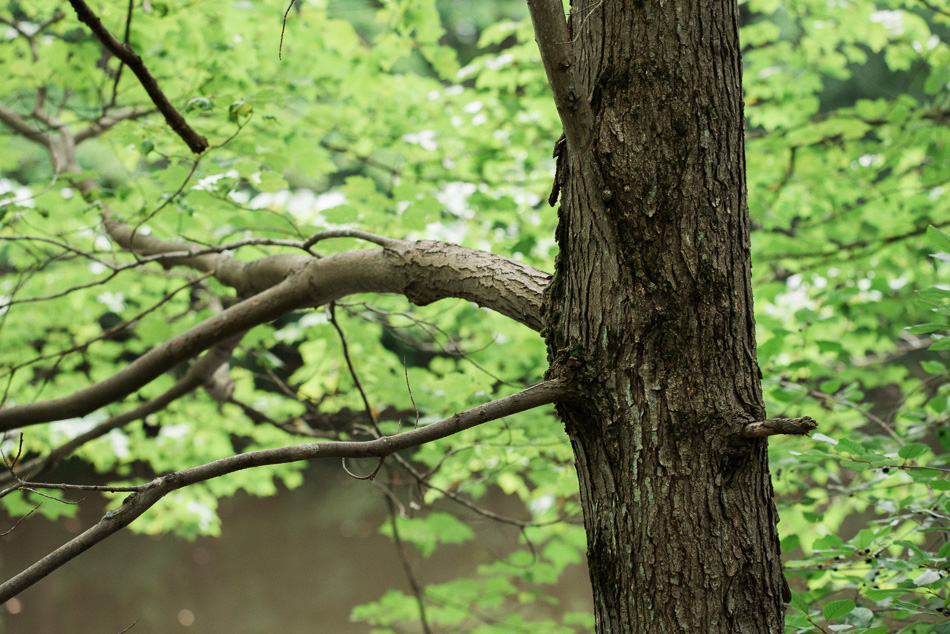 Halfway through my visit, I noticed a rather large group of young mallards emerge from the end of the pond near Kendall Road. They quickly organized into proper formation as they entered the main part of the pond. It was clear that the young males were starting to transform into their adult colors, with yellow in their beaks and a trace of green forming on the top of their heads.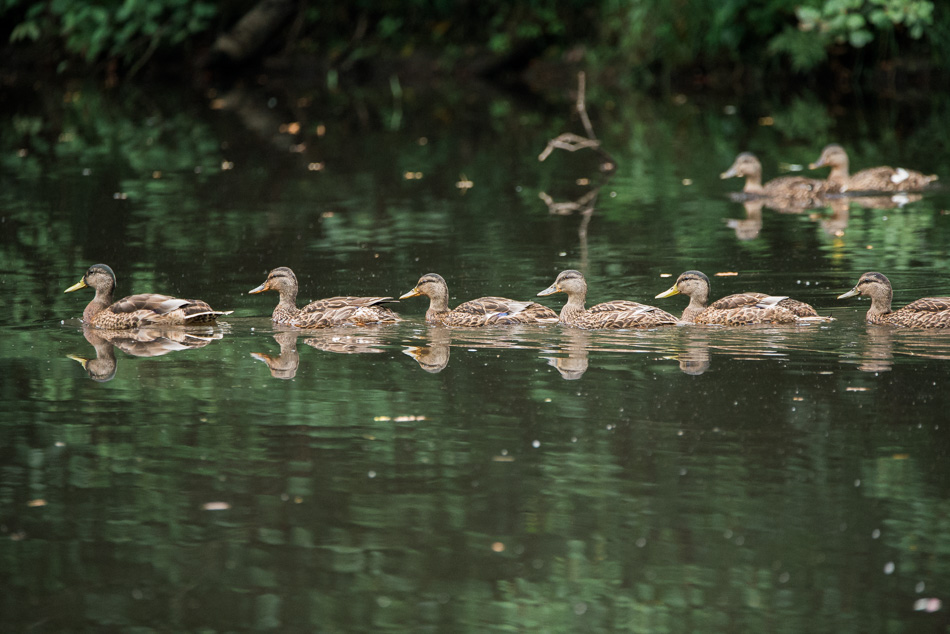 After watching the mallards and photographing them for some time, my attention turned again to the dead trees, which were lit perfectly in the early morning light.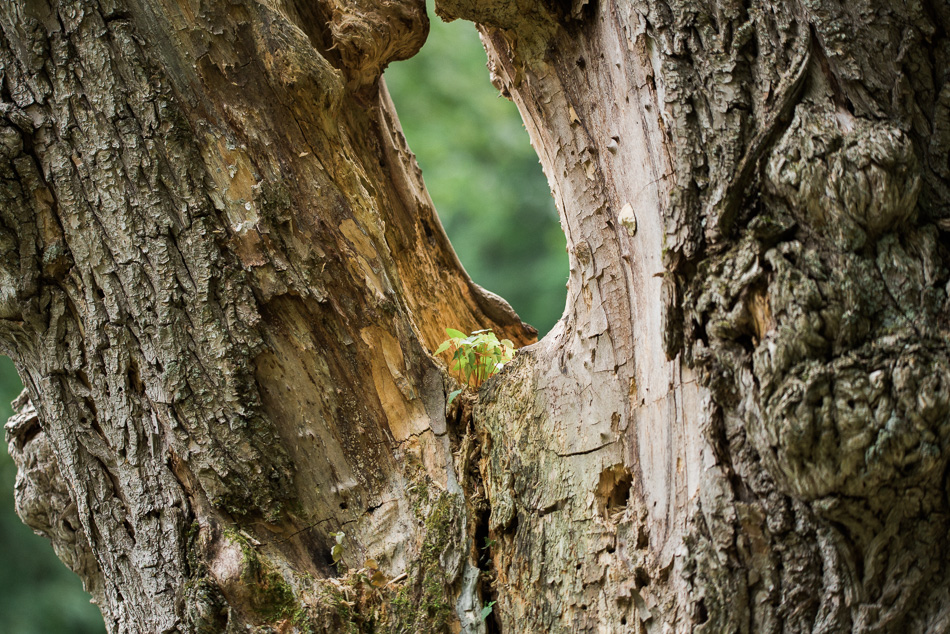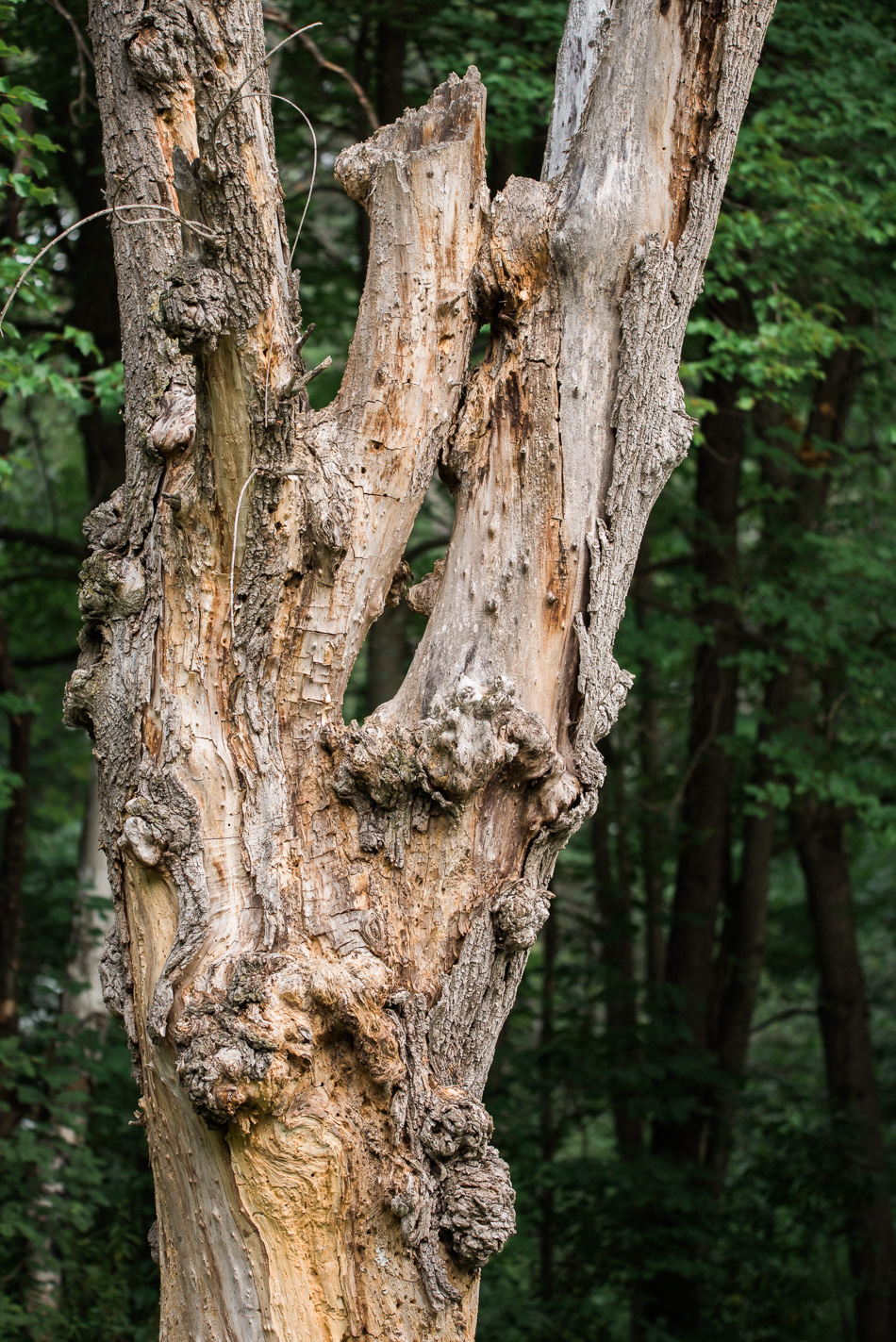 One end of the pond is covered with aquatic vegetation, providing perfect overhead cover for a number of frogs that were partially submerged near the shore. Most of them darted away quickly upon hearing me, but one decided to stay behind and pose for my camera.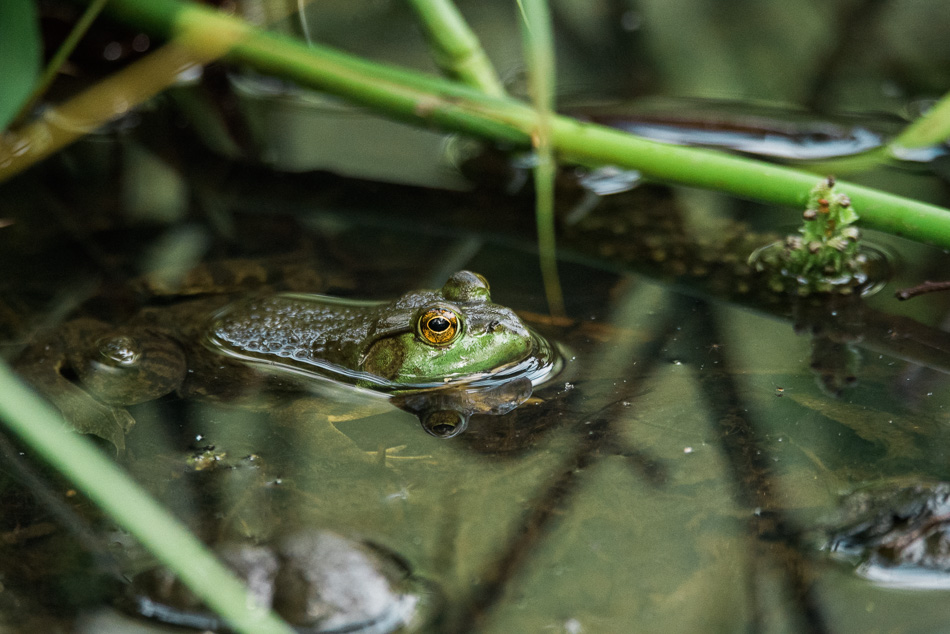 Looking up after photographing my new amphibian friend, I noticed a downed tree across the lake that was reflected perfectly in the mirrored surface of the water.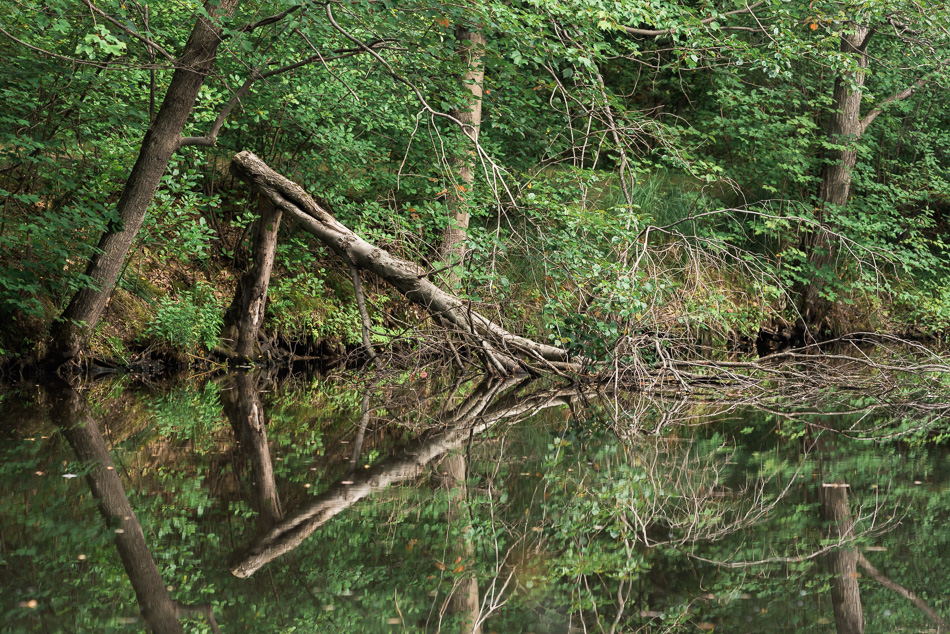 An artist friend of mine, Jim Murphy, lives near Shadow Lake and has used scenes from the area as inspirations for his paintings. In many ways, walking around the path was like strolling through a series of Jim's paintings, and it was easy to see why the area has provided such an influence on his work. There is a peacefulness and calm here that is truly special, and Jim captures that in many of his paintings.
After a short walk back up the path and across the footbridge, I returned to my parked car and made my way home. I promised myself that I would visit Shadow Lake more often.