This morning I spent over an hour watching a great blue heron fishing in the area around the Ashuelot River Dam in Keene, New Hampshire. My encounter began with a descent down a steep muddy trail to reach the edge of a small swampy area where the large bird was fishing.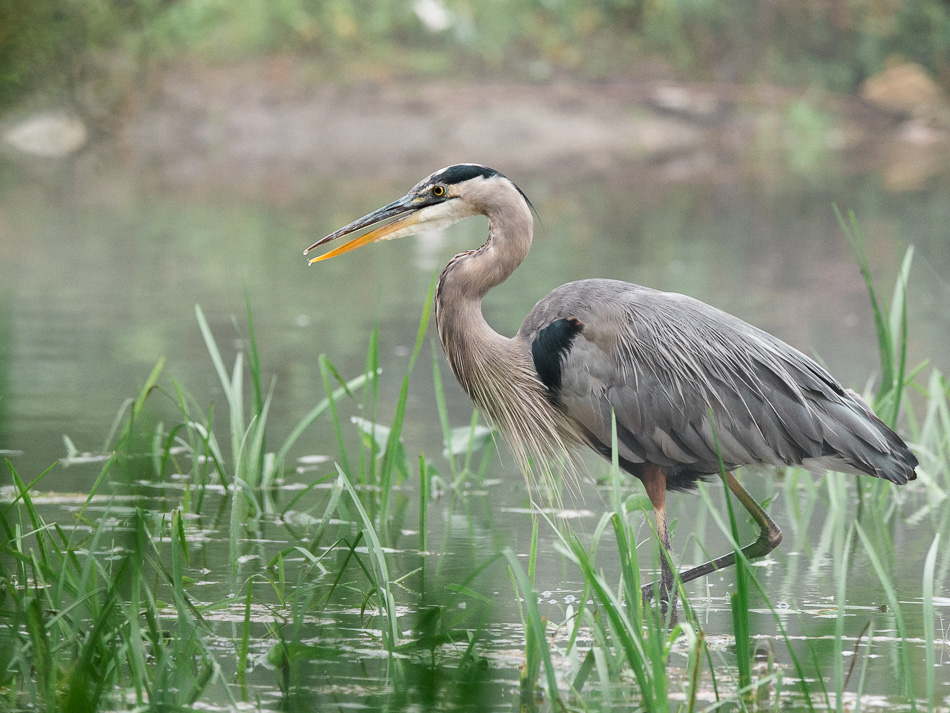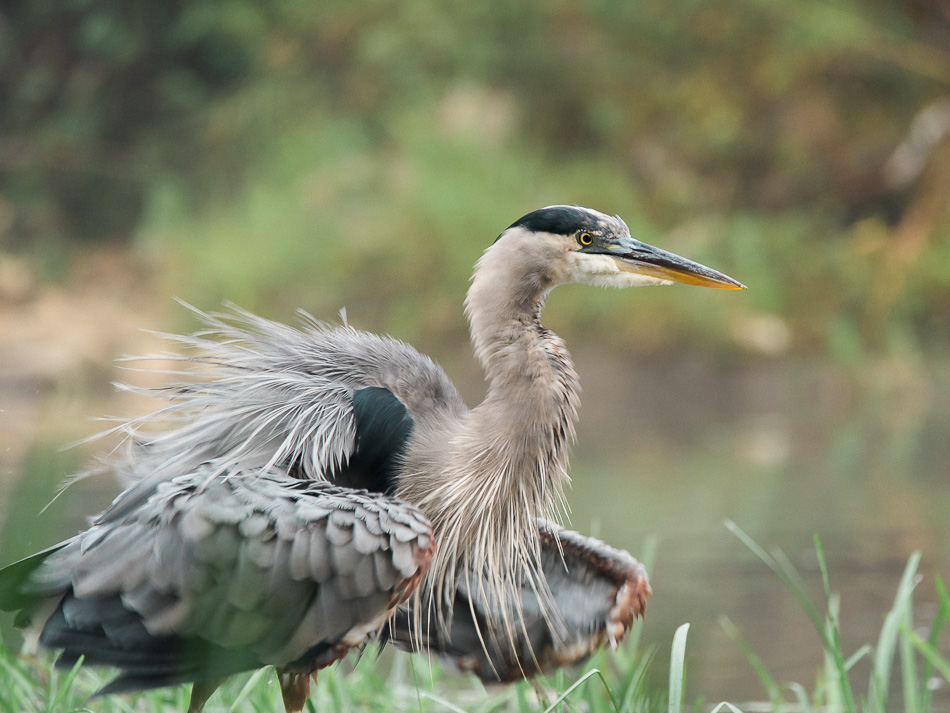 After a short while, the heron flew from this spot over to the base of the Ashuelot River dam. After a quick trek to nearest vantage point, I arrived in time to capture my first photo of a heron catching a fish in the turbulent waters at the base of the dam.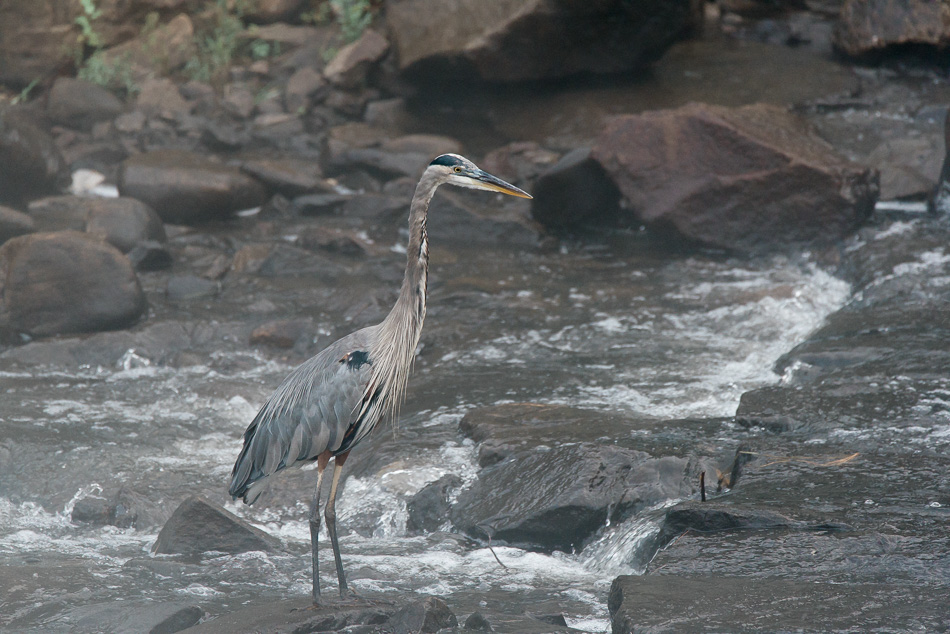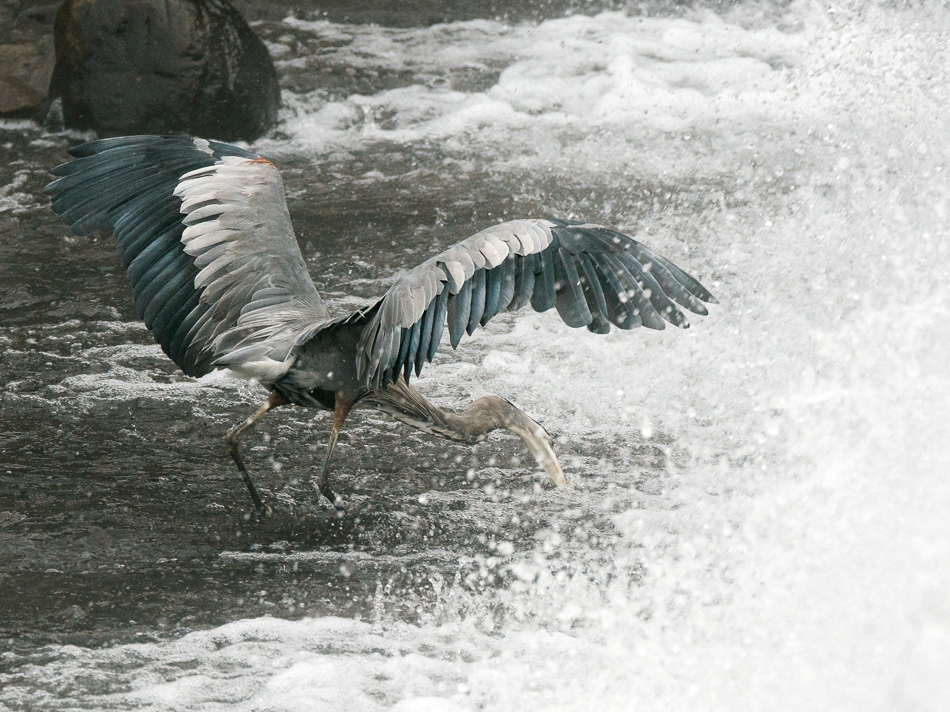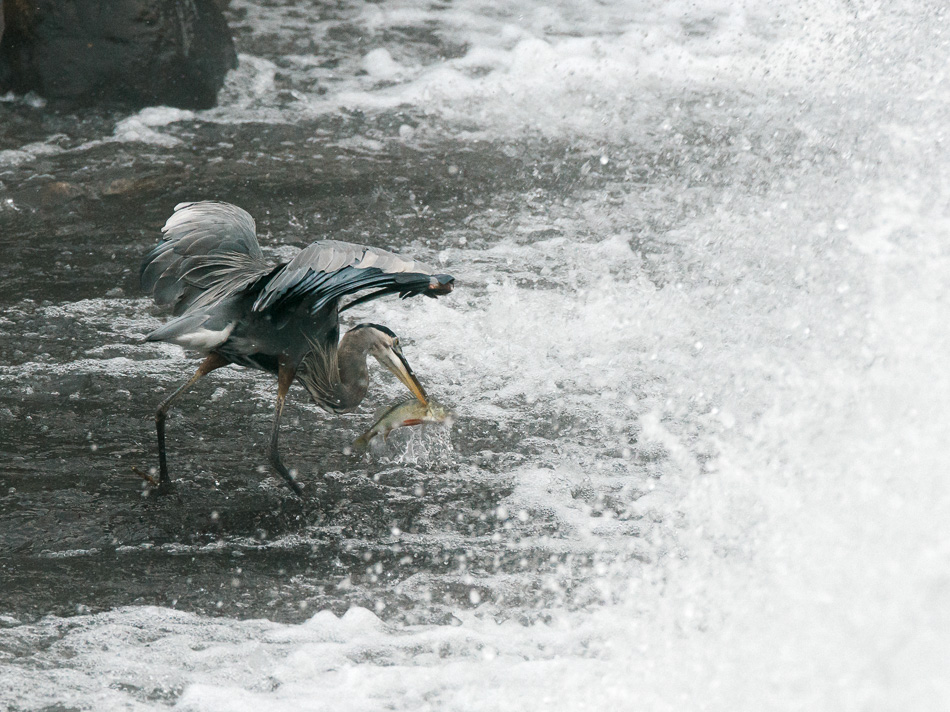 I then quickly moved to the other side of the dam, and was eventually able to make my way to a spot down near the water. This proved to be the ideal vantage point, allowing me to capture several exciting shots of the heron fishing in front of the water tumbling off the top of the dam. The compression from my telephoto lens made some of these photos look far more dramatic than real life, but I was very pleased with the effect.